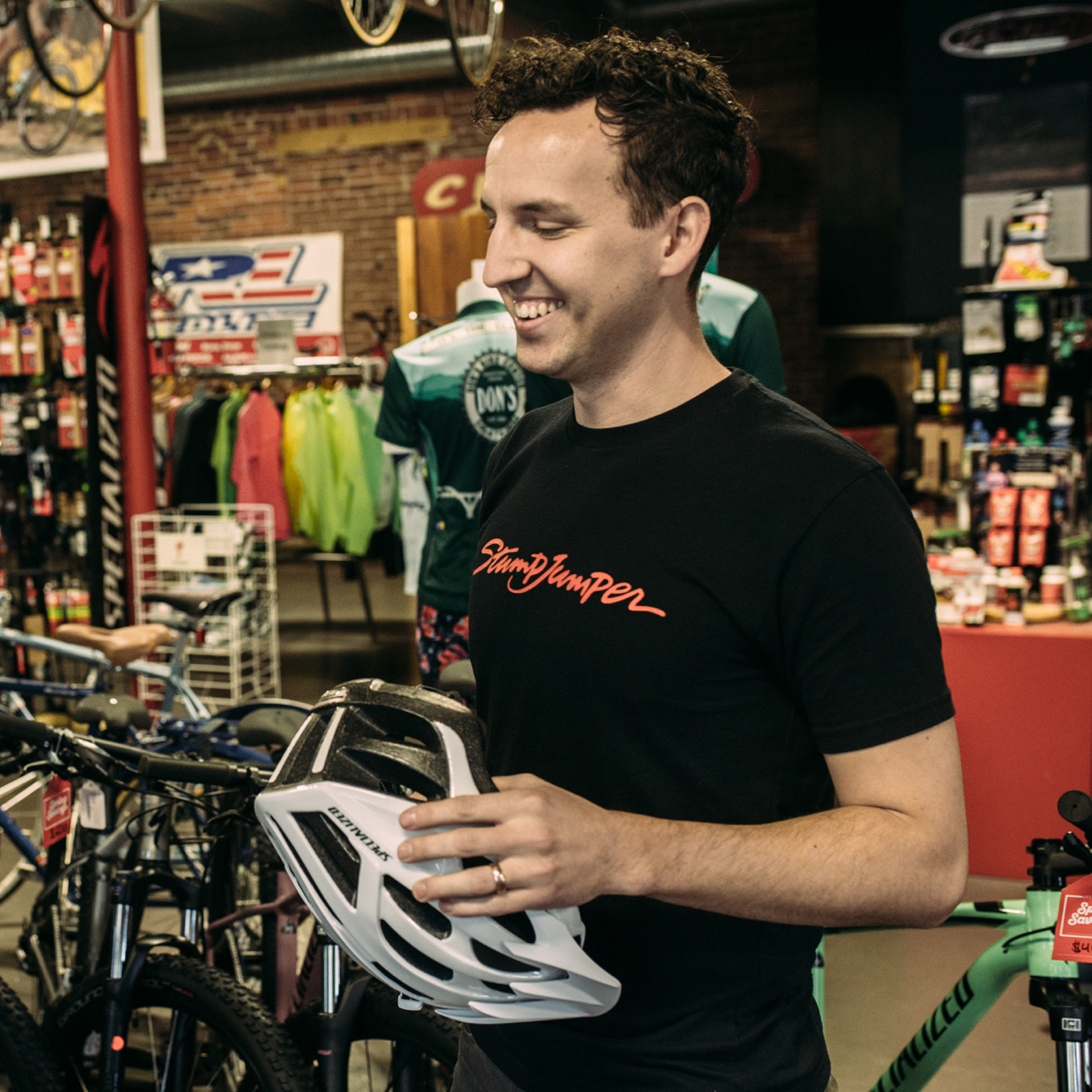 Bicycles:
The main brands of bicycles we sell are Specialized, Jamis, Nirve, Raleigh, Redline BMX, Fit Bikes, and WeThePeople. We also have access to a few other brands. We do occasionally sell used bikes, but you'll have to come into the store to see what's available. We sell all styles of bikes including; mountain, road, multi-use, comfort, commuter, bmx, retro, cruisers, children's and striders/balance bikes.
Parts & Accessories:
We can get replacement and upgrade parts for just about any bicycle, but the best way to find out is to bring your bike into the shop. We sell a huge variety of accessories for on and off the bike such as: lights, locks, baskets/racks, helmets, glasses, and more. We also sell energy bars & gels, bicycle tools & lubrication, and bike racks for your car.
Clothing:
We sell clothing made by Specialized. We also sell our own personal t-shirts and jerseys.